Grow Exponentially
Unlock Your Potential with BEXponential
The Experience, Knowledge, Support, and Guidance for Real Estate Brokers, Managers, and Agent Team Leaders to Achieve Year-Over-Year Growth.
BEXponential specializes in helping real estate brokers, managers, and top agent team leaders grow and scale their businesses to new heights.
Our passion for helping our clients succeed is unparalleled.
Our clients experience
82% year-over-year growth
and start seeing results within 90 days.
Outperform The Competition
BEX Won't Just add a few more agents
BEX addresses all areas of your business, so that you can enjoy the wealth your successful business has created. We provide a clear path forward for you and your managers that stabilizes operations, increases agent count and grows your bottom line, all while creating the company culture every agent in your market will want to join.
BEX Won't just help your agents get more listings
Your track record proves that you've already cracked the code on success in securing listings! What you need now is an innovative program that builds a strong foundation for your business–so you can have the operational stability you crave as you grow.
BEX Won't just help you get more leads
You already know how to get leads – no need to waste your time and money on yet another program telling you what you already know. We build processes and systems that are tailored to your business so you know exactly what to expect in terms of workload and results.
WE PROVIDE AN UNRIVALED RESOURCE FOR DEVELOPING TOP-TIER BUSINESSES THAT CAN COMPETE AND WIN AT A HIGH LEVEL IN ANY SITUATION.
STEP 1: Set the Goal
Every successful endeavor starts with a goal, and of course, yours is no different. So let's get down to brass tacks: what's the endgame? Don't be shy–you know the result you want to achieve. Let's define it so we can build the roadmap towards achieving it.
STEP 2: Plan and Execute
Taking control of your business can be intimidating, but with the right help and resources it doesn't have to be. With BEX, you'll have access to expertise, support, guidance and resources that will enable you to take control of your business like a true CEO.
STEP 3: Elevate Exponentially
We will help maximize your business' profits and create a scalable, sellable asset for your business.
Build the Business of Your Dreams with BEXponential: Tools, Expertise, and Processes to Take You to the Next Level
Brokers
We help brokers and their managers purposefully design and build the business of their dreams.
Our processes and systems are tailored to help you identify your strengths and weaknesses, while providing you with a clear path forward that stabilizes operations, increases agent count, and grows your bottom line.
Agent Team Leaders
We help agent team leaders architect a self-sustaining, scalable business. Our tailored processes and systems will help you stand out from the competition as an experienced CEO, instead of just an agent with a sales team. We provide tools and expertise to recruit and hire the right people, as well as train and coach them to reach their full potential - so you can have the operational stability you crave as you grow.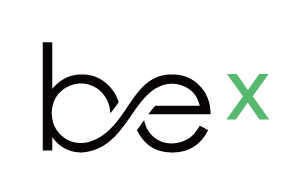 Our Mission
We coach talented, driven entrepreneurs to scale successful businesses and run them like true CEOs. We provide the experience, knowledge, support, and guidance needed to help you reach your goals and realize your dreams.